World Shipments of Smartphones
Smartphone sales reached 1.28 billion units last year (source IDC). At the same time, sales of refurbished phones exceeded 225 million units.
5G-enabled phones accounted for 20% of sales in 2020 but 37% in the first quarter this year.
Finally, the average selling price of new smartphones varies quite significantly from one country to another: $ 165 in India, $ 255 in Brazil, $ 376 in China, $ 566 in the United States and $ 611 in Japan.
The chart below shows that the leading brands are very different across countries. Apple is hegemonic in the United States (49% market share) but is a dwarf in India and Latin America.
Huawei has 38% of the Chinese market but does not exist in India, Japan and – unsurprisingly – the United States.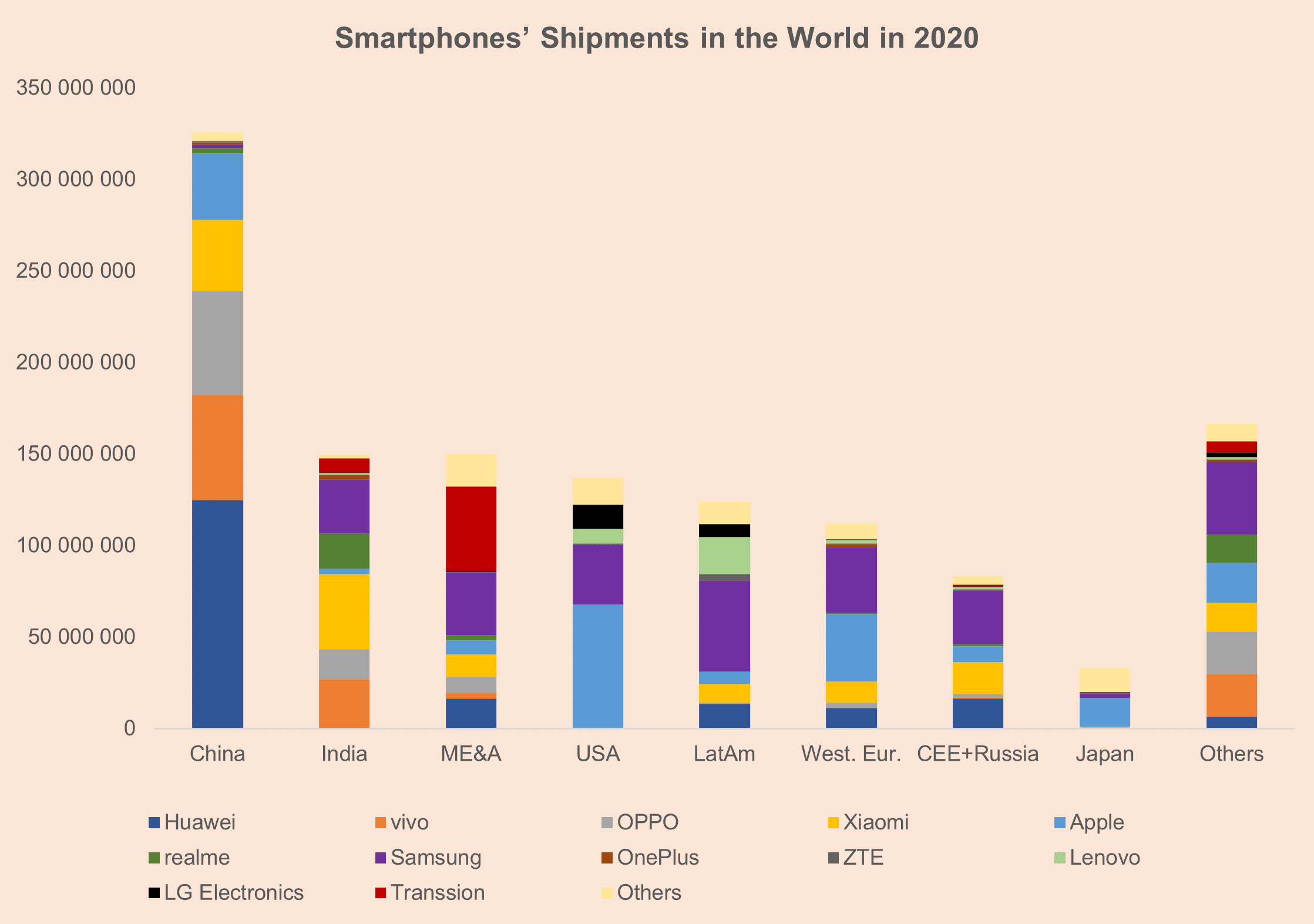 Do you know Transsion? Transsion is the world's 7th largest smartphone manufacturer. It operates 3 brands: Tecno, Infinix and Itel. It is a Chinese group, leader of the African market.
---
Last articles
Consumers' payment habits in Europe
8 February 2022
The ECB conducted a study on payment habits in Europe in 2019: Study on the Payment Attitudes of Consumers (SPACE); https://www.banque-france.fr/sites/default/files/media/2021/11/25/space_2020-12.pdf. Although the covid crisis has certainly changed these habits, the analysis remains relevant to compare the differences in practices within Europe..
Read the article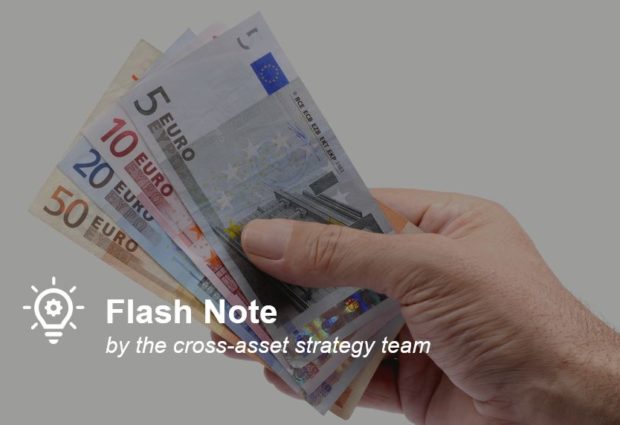 Robinhood – a textbook case of financial analysis
1 February 2022
Robinhood was created in 2013 in the San Francisco area, a few miles from Stanford University. It was at this prestigious university that Vlad Tenev and Baiju Bhatt met. Their ambition was strong: to democratize the financial markets by offering easy access to all apprentice traders. Their slogan was quickly found: "Investing for Everyone". They […]
Read the article