The race for technological leadership
Innovation is key for economic growth. Many economists agree on this point. Although the link between innovation and growth is unclear, it appear that a specific expertise is an undeniable comparative advantage for a country. This is why research and development is at the heart of economic policies in many countries. Recently we heard in France, for example, that the country must become the leader in green hydrogen, an energy of the future.
The countries which devote a significant part of their GDP to R&D are Israel and South Korea. Northern Europe is not far behind while Southern Europe is quite late, especially Spain.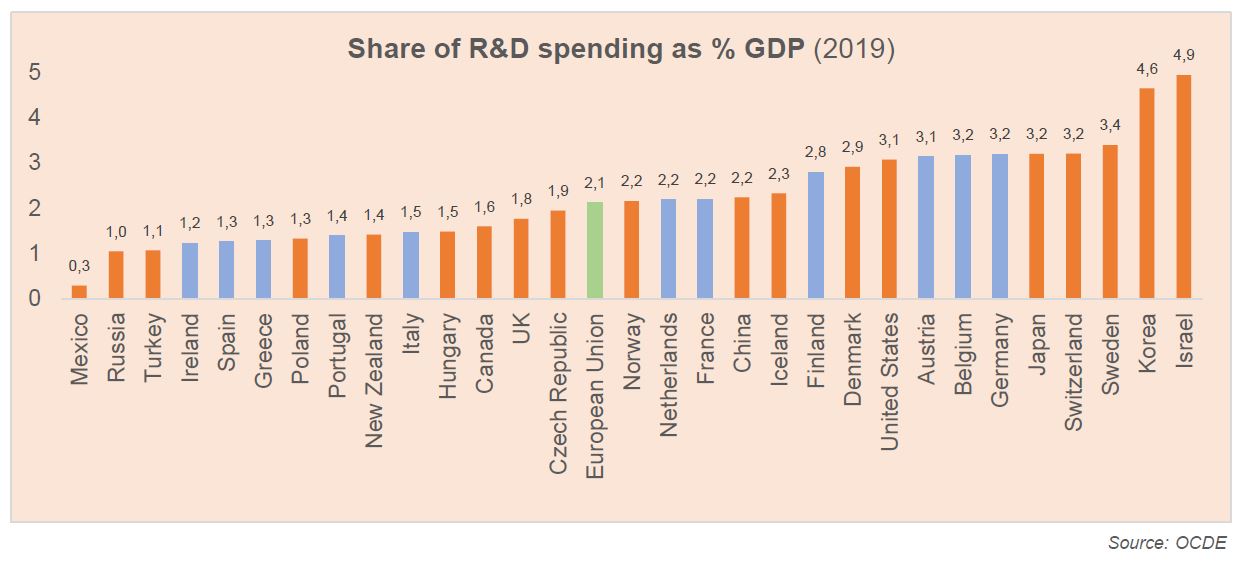 If we look at this "investment rate" over time we see a rise for the United States (while its Canadian neighbor is declining) and something important to notice: China has just overtaken Europe.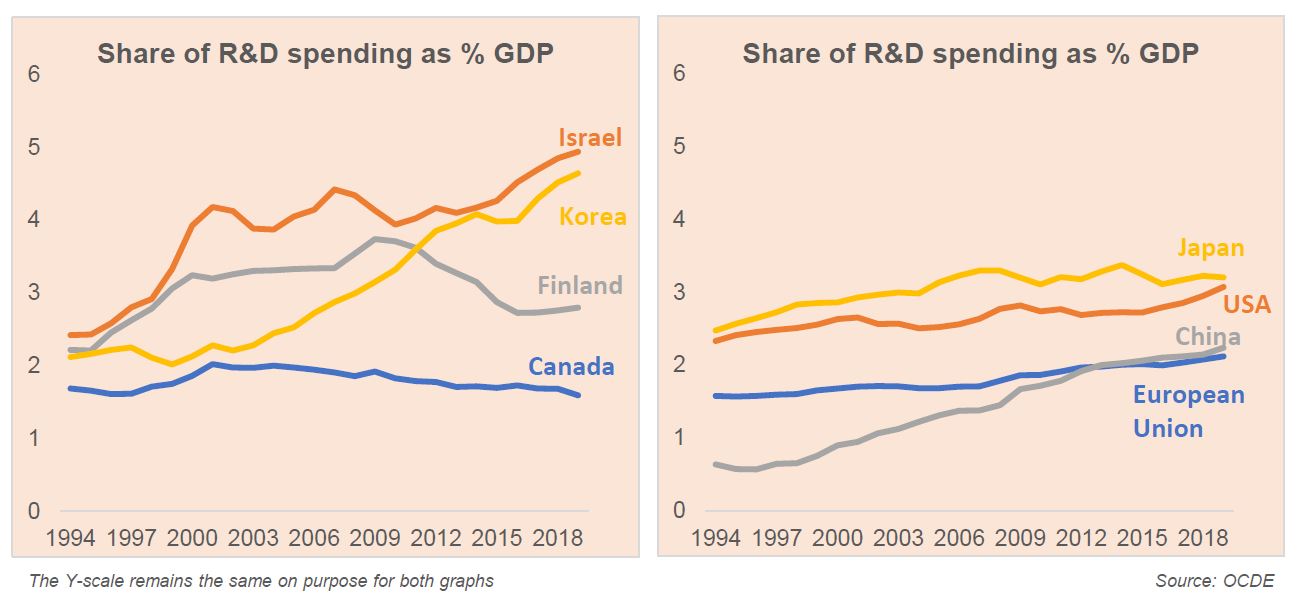 ---
Last articles
Consumers' payment habits in Europe
8 February 2022
The ECB conducted a study on payment habits in Europe in 2019: Study on the Payment Attitudes of Consumers (SPACE); https://www.banque-france.fr/sites/default/files/media/2021/11/25/space_2020-12.pdf. Although the covid crisis has certainly changed these habits, the analysis remains relevant to compare the differences in practices within Europe..
Read the article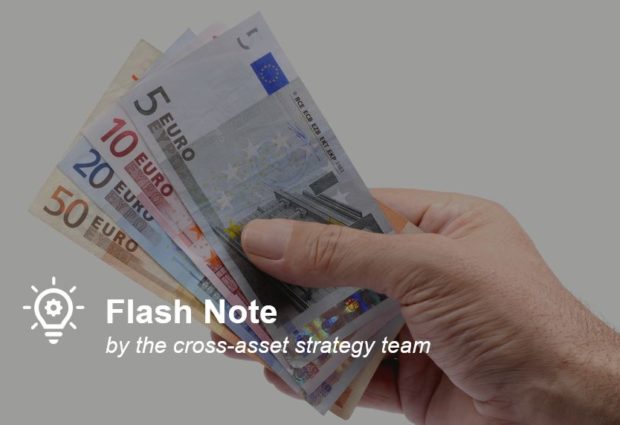 Robinhood – a textbook case of financial analysis
1 February 2022
Robinhood was created in 2013 in the San Francisco area, a few miles from Stanford University. It was at this prestigious university that Vlad Tenev and Baiju Bhatt met. Their ambition was strong: to democratize the financial markets by offering easy access to all apprentice traders. Their slogan was quickly found: "Investing for Everyone". They […]
Read the article