The dividends in Europe: 15 years for nothing
Many economists are worried about Europe. With an adverse demographic trend and a lack of leadership in the technological field, Europe seems doomed to a tragic fate of economic stagnation and public debt. The most pessimistic speak of the Japanification of the economy in the sense that Japan already has these two unenviable
characteristics.
The analysis of the performance of equity indices does not validate this diagnosis (neither do we, but that is not the subject today). Below is the dividend's profile of four major equity indices, with forecasts up to 2025 extracted from the dividend futures market. Economic stagnation is not where it's supposed to be.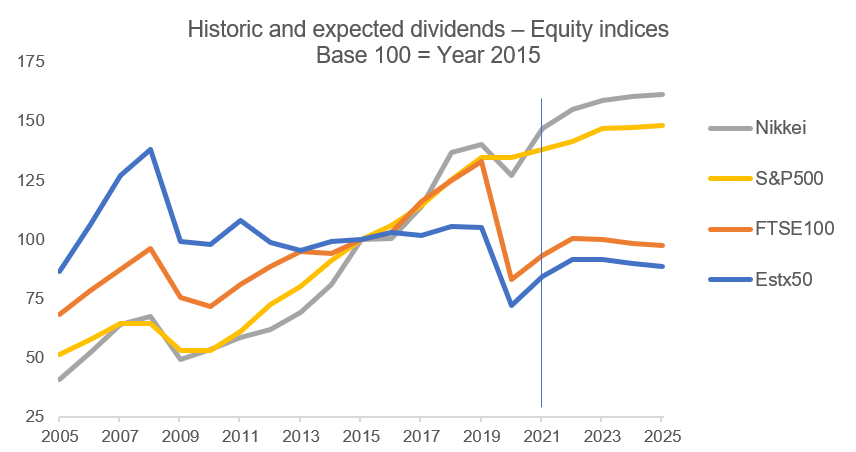 Over this 15-year period, it was the Japanese index that increased its dividends at the highest rate, while the dividends of the Eurostoxx50 did not increase. The message is powerful and shows that macroeconomic analysis cannot explain everything.
Total returns over the period can be split into dividend growth (A), dividend yield (B) and change in dividend yield
(C). We see that the performance of the Eurostoxx50 comes mainly from the dividend yield and the re-rating. The lack of growth clearly penalizes the European index. The Japanese index could have done better thanks to its strong dividend growth but was held back by a de-rating. Finally, the U.S. index ticked many boxes, which allowed it to outperform.

---
Last articles
Consumers' payment habits in Europe
8 February 2022
The ECB conducted a study on payment habits in Europe in 2019: Study on the Payment Attitudes of Consumers (SPACE); https://www.banque-france.fr/sites/default/files/media/2021/11/25/space_2020-12.pdf. Although the covid crisis has certainly changed these habits, the analysis remains relevant to compare the differences in practices within Europe..
Read the article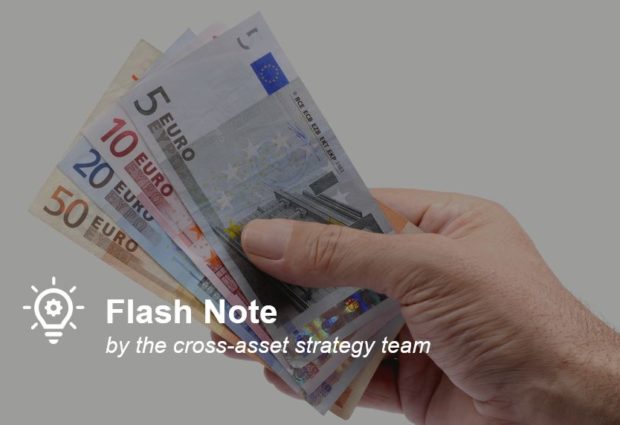 Robinhood – a textbook case of financial analysis
1 February 2022
Robinhood was created in 2013 in the San Francisco area, a few miles from Stanford University. It was at this prestigious university that Vlad Tenev and Baiju Bhatt met. Their ambition was strong: to democratize the financial markets by offering easy access to all apprentice traders. Their slogan was quickly found: "Investing for Everyone". They […]
Read the article