The corporate tax rate should increase in the US
In 2017 Trump made a nice gift to companies by lowering the corporate tax rate from 35% to 21%. Corporates weren't specifically asking for it, but Trump was convinced that such a tax cut would encourage companies to spend more on investment and wages. It is difficult to conclude today on the effectiveness of this tax cut: the rise in investment and wages is not striking when looking at 2018 and 2019. What is certain is that share buybacks of the S&P500 companies jumped by 55% in 2018 and reach 806 billion dollars which was higher than the total amount of R&D spending in the United States … Among the arguments in favour of lowering the tax rate was that it was slightly higher than that in Europe.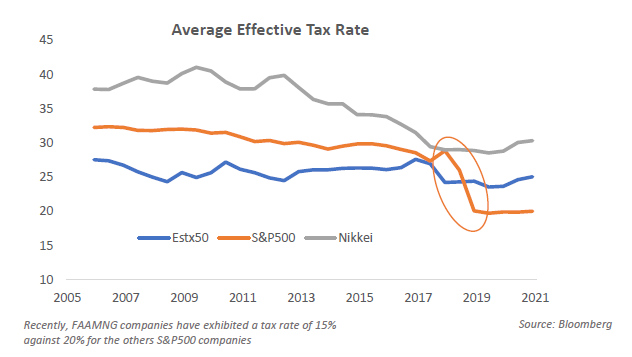 Biden wants to reverse this tax gift by 50%, i.e., raising the rate from 21% to 28%. At the S&P500 level, we note that the 2017 tax cut increased profits by 14.3% (net margin that went from 9.45% of turnover to 10.8%). A rise in the tax rate would result in a 6.3% drop in profits (net margin from 10.8% to 10.13%).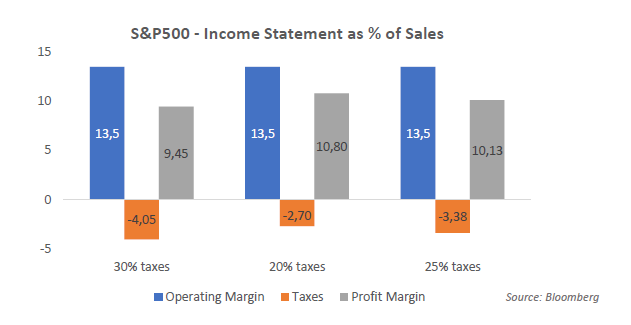 ---
Last articles
The Italian index has not made its revolution
17 September 2021
All time low! If we look at the price-to-earnings ratio (PER), the equity Italian index looks extreme since its discount against the Eurostoxx 50 index is at its lowest. This is striking enough given that we are neither in 2009 during the financial crisis, nor in 2012 during the public debt crisis in the euro […]
Read the article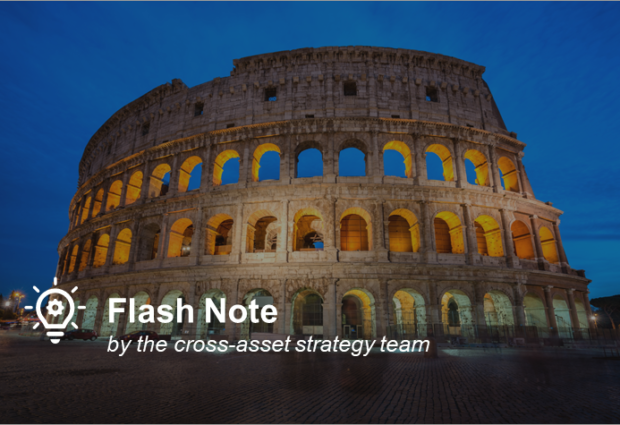 Equity Market: the US vs. The Rest of the World
13 September 2021
FACTS Equity valuation has always been a well commented subject in our industry. The notion of fundamental value is dear to many investors who refuse to believe that the equity markets can be just a casino. Historically, we see that equity valuation ratios move quite erratically. With a macro approach we find variables with more […]
Read the article