Paris and the provinces
A before and an after? To what extent the health crisis has changed habits? Is there a future for the seasonal flu? Will teleworking employees come back to the office? Will the real estate price gap between Paris and the provinces narrow?
We will not provide any answer to the aforementioned questions because it goes beyond our area of expertise, but on the last point, there is something to be said. There is indeed a difference between the Ile de France and the province. The two graphs below show that the Ile de France was particularly affected during the first lockdown, more than the other regions.

What about real estate? Since the financial crisis, real estate prices in Paris have significantly outperformed. The latest data show a leveling off while prices accelerate in the suburbs and in the provinces. The same phenomenon is observed in the United Kingdom (London vs. province). Is this mini-trend sustainable? Is this the start of decentralization?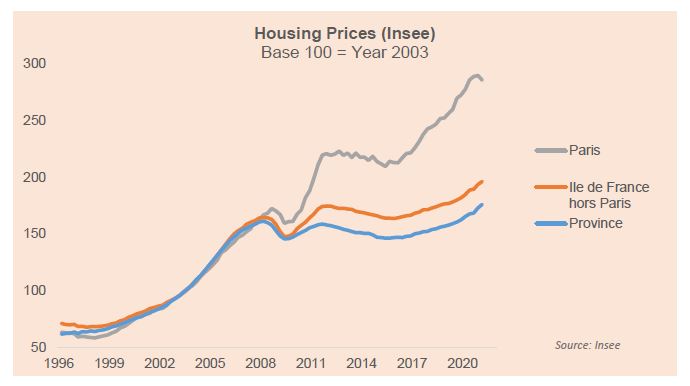 ---
Last articles
The Italian index has not made its revolution
17 September 2021
All time low! If we look at the price-to-earnings ratio (PER), the equity Italian index looks extreme since its discount against the Eurostoxx 50 index is at its lowest. This is striking enough given that we are neither in 2009 during the financial crisis, nor in 2012 during the public debt crisis in the euro […]
Read the article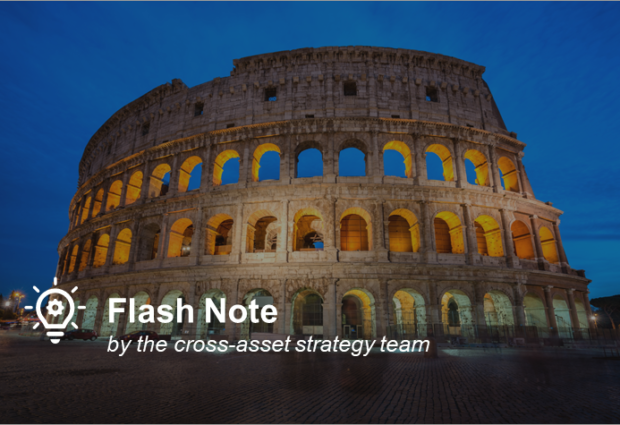 Equity Market: the US vs. The Rest of the World
13 September 2021
FACTS Equity valuation has always been a well commented subject in our industry. The notion of fundamental value is dear to many investors who refuse to believe that the equity markets can be just a casino. Historically, we see that equity valuation ratios move quite erratically. With a macro approach we find variables with more […]
Read the article