The French trade deficit
The last few months have shown no improvement. The trade deficit remains at a historically high level. It is in the  order of 5 billion euros per month (60 billion per year) and the energy bill accounts for only 1/3 of this deficit.
There are about 128,000 French companies exporting goods and services. The analysis of the deficit by sector  reveals no surprise: it is the largest for consumer goods like automobiles, computer and electronic products,  textiles/clothing or furniture. Sectors exhibiting a positive balance are aeronautics, chemicals/perfumes/cosmetics,  agri-food and pharmaceuticals.
Economists often view trade balance data in terms of competitiveness and currency strength. We have some doubt  about these explanations. We think it is more about microeconomic choices and (unfortunate?) specializations.
The case of the automotive sector is well known among economists. In a surplus position for a long time, the sector  fell in deficit a decade ago due to the decisions of manufacturers to produce abroad (notably in Spain, Eastern  Europe and Turkey). OEMs have done the same over time. Thus, in the fourth quarter last year, the automotive  sector accounted for 1/4 of the external deficit!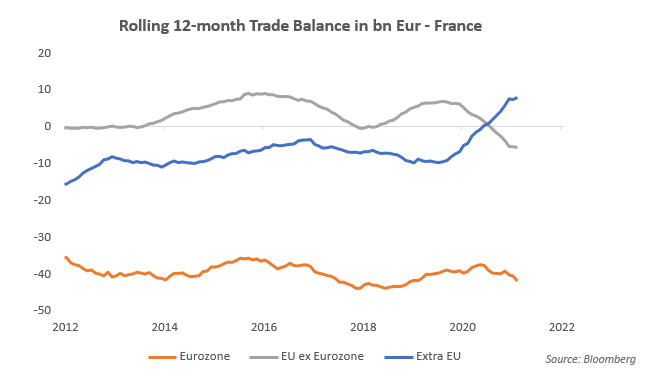 The chart above shows the geographical distribution of the trade balance and its historical evolution. Contrary to  what one might think, the bulk of the deficit comes from the euro area and not from the rest of the world (we think of  China obviously). The surprise is that the balance is even positive with countries outside the European Union.  Competitiveness recovered?
Keep Calm and Analyse. It's just an accounting story. Our English friends decided to leave the European Union and  therefore have been counted outside the European Union since January 2020. Yet, the United Kingdom is our  preferred trading partner as it is the one with whom we have the largest surplus!
So there is nothing fundamentally new about our trade balance, but the chauvinists can now boast that France has a  surplus with countries outside the European Union.
---
Last articles
Consumers' payment habits in Europe
8 February 2022
The ECB conducted a study on payment habits in Europe in 2019: Study on the Payment Attitudes of Consumers (SPACE); https://www.banque-france.fr/sites/default/files/media/2021/11/25/space_2020-12.pdf. Although the covid crisis has certainly changed these habits, the analysis remains relevant to compare the differences in practices within Europe..
Read the article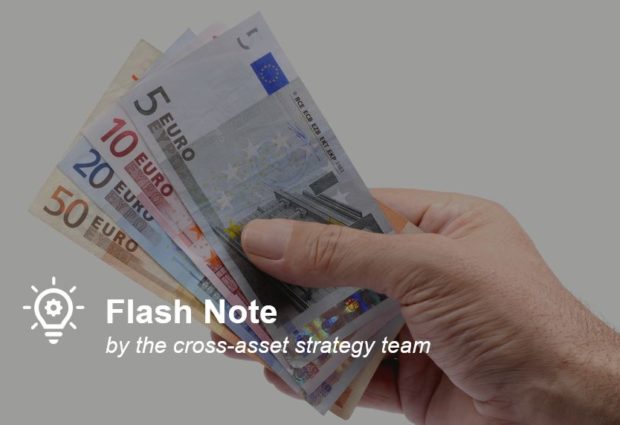 Robinhood – a textbook case of financial analysis
1 February 2022
Robinhood was created in 2013 in the San Francisco area, a few miles from Stanford University. It was at this prestigious university that Vlad Tenev and Baiju Bhatt met. Their ambition was strong: to democratize the financial markets by offering easy access to all apprentice traders. Their slogan was quickly found: "Investing for Everyone". They […]
Read the article