Fundamental price, market price and meme stocks
Times are tough for financial analysts. Fundamental analysis is under pressure as equity markets pay little attention to it. The polarization of the market is extreme in terms of valuation: there are both very expensive stocks and very cheap stocks.
Tesla is and should remain a textbook case for a long time to come. How can a company be valued almost as much as all of its competitors whilst its market share is around 1.5%? This conundrum remains unsolved and explains why in the universe of S&P500 Tesla is the company with the greatest downside potential according to analysts.

Some analysts might throw in the towel. We have seen it for other stocks such as the video game distributor GameStop for which the average price target is 50% lower than the current price and which is only followed by 3 analysts. Regarding AMC cinemas, there are only 8 analysts left to follow the stock, none has a buy rating and the price target is 85% lower …
Before you ask, here are the top 2 and bottom 2 according to this downside / upside criterion for the major European countries (Stoxx Europe 600 companies).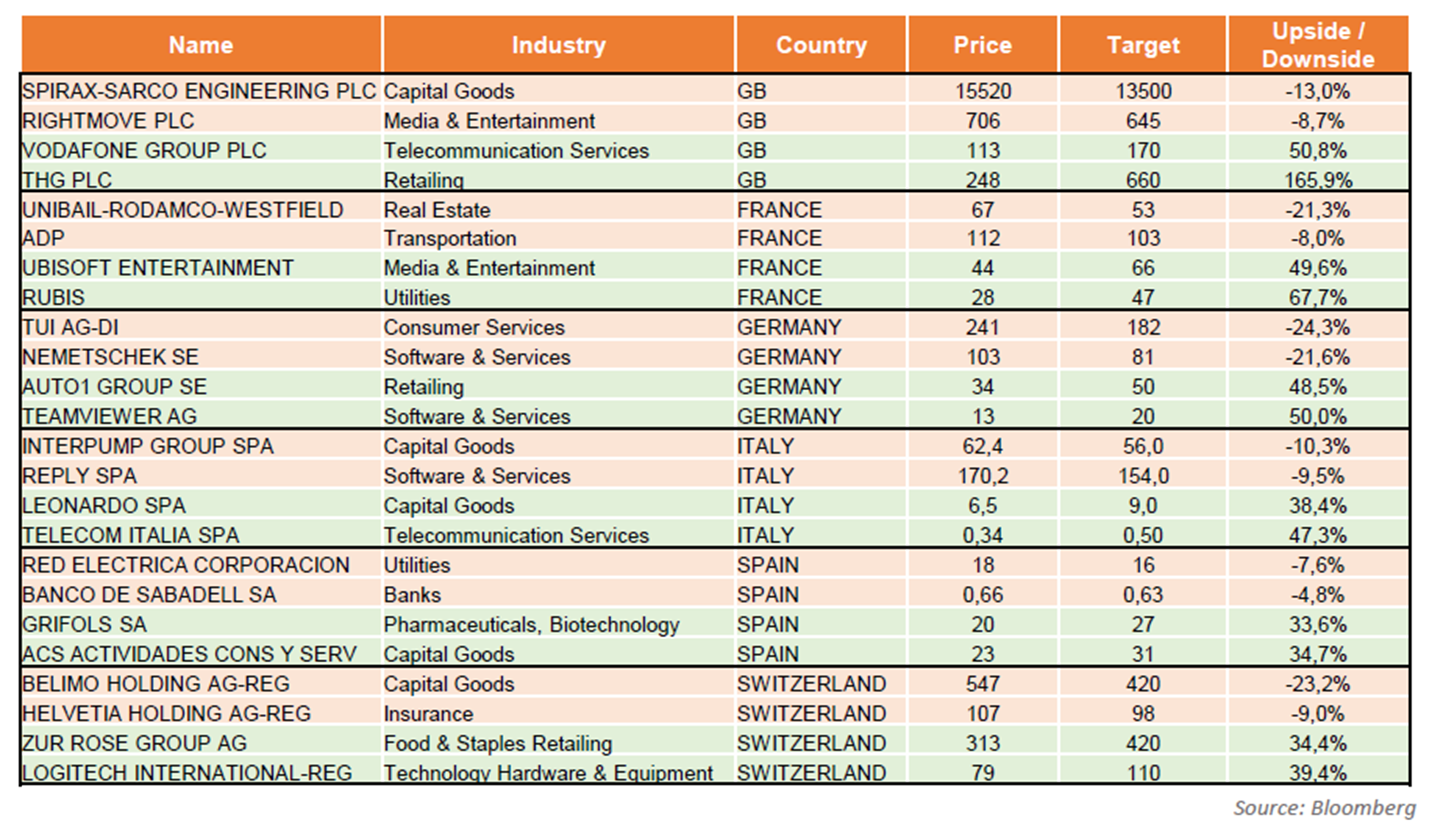 ---
Last articles
Consumers' payment habits in Europe
8 February 2022
The ECB conducted a study on payment habits in Europe in 2019: Study on the Payment Attitudes of Consumers (SPACE); https://www.banque-france.fr/sites/default/files/media/2021/11/25/space_2020-12.pdf. Although the covid crisis has certainly changed these habits, the analysis remains relevant to compare the differences in practices within Europe..
Read the article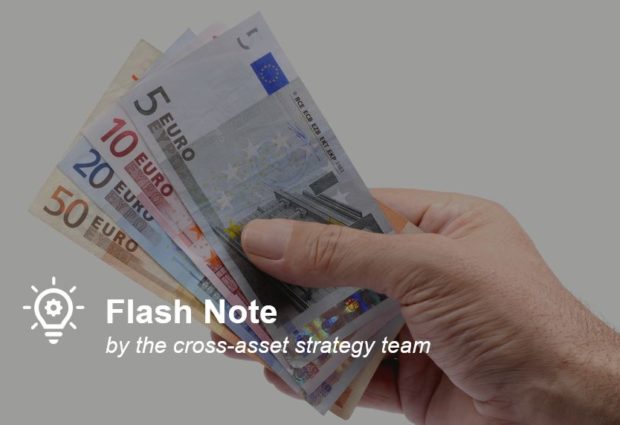 Robinhood – a textbook case of financial analysis
1 February 2022
Robinhood was created in 2013 in the San Francisco area, a few miles from Stanford University. It was at this prestigious university that Vlad Tenev and Baiju Bhatt met. Their ambition was strong: to democratize the financial markets by offering easy access to all apprentice traders. Their slogan was quickly found: "Investing for Everyone". They […]
Read the article