A two-speed Europe
The theme of a "two-speed Europe" is now ten years old. It was born in the aftermath of the 2008 financial crisis on the observation that the countries of the South had more difficulty to recover. The climax was reached in 2012 with the euro crisis. The extent of the divergence between "central" and "peripheral" Europe was then at its peak.
Since then, the eurozone has recovered. Private sector deleveraging was achieved in the countries most in need, and the dispersion of economic performance declined. But the sanitary crisis seems to have resurrected this theme, highlighting once again the fragility of the Spanish and Italian economies. The chart below shows the weak rebound/catch-up in retail sales in these southern countries.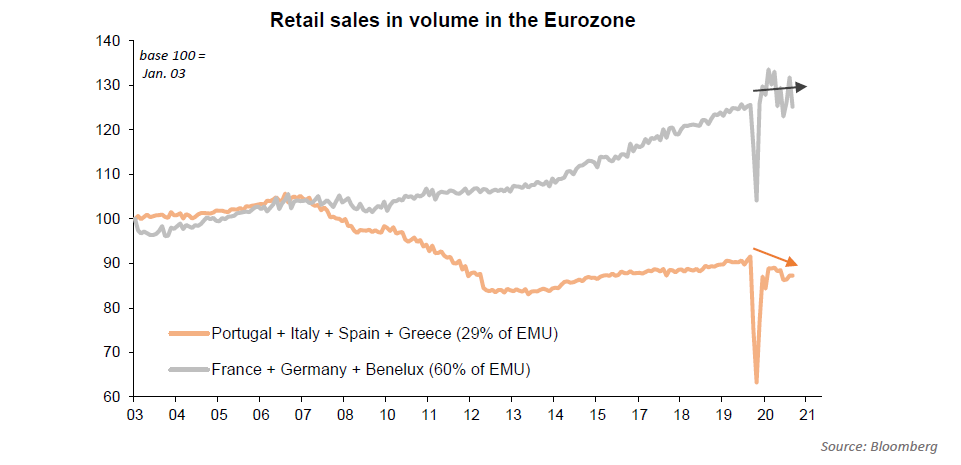 Economists have always stressed the difficulty of establishing a common monetary policy in such a disparate economic area. This is still relevant. For example, many talk currently about the inflationary risk. But we can see that the dynamics of prices – as well as that of the unemployment rate – are quite different between these two groups of countries.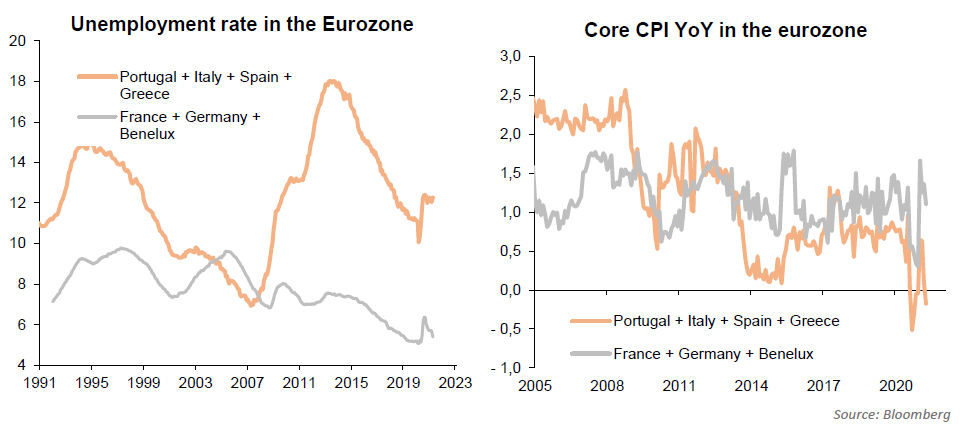 ---
Last articles
Consumers' payment habits in Europe
8 February 2022
The ECB conducted a study on payment habits in Europe in 2019: Study on the Payment Attitudes of Consumers (SPACE); https://www.banque-france.fr/sites/default/files/media/2021/11/25/space_2020-12.pdf. Although the covid crisis has certainly changed these habits, the analysis remains relevant to compare the differences in practices within Europe..
Read the article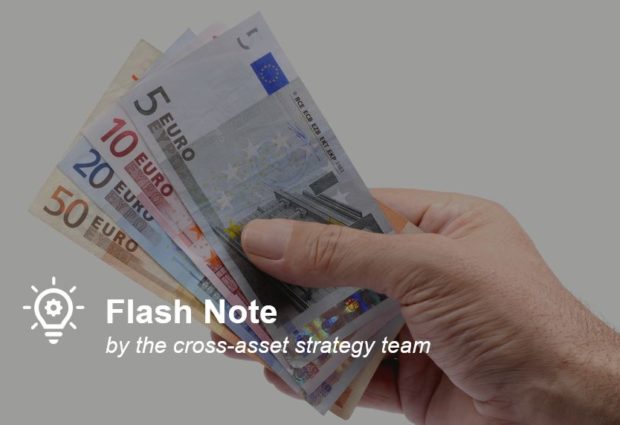 Robinhood – a textbook case of financial analysis
1 February 2022
Robinhood was created in 2013 in the San Francisco area, a few miles from Stanford University. It was at this prestigious university that Vlad Tenev and Baiju Bhatt met. Their ambition was strong: to democratize the financial markets by offering easy access to all apprentice traders. Their slogan was quickly found: "Investing for Everyone". They […]
Read the article